Why join DSST?
Choosing DSST means choosing your life's work. From working with our incredible community that pushes the limits of what education can be, to providing every single one of our individual students with everything they need, to taking care of each of our personal needs--every moment of our work is sacred because every moment of our work requires a deep sense of care for all of our people. So, why join DSST?
Because we care about our community.
Every single member of our community, our families, staff and students, support each other, push each other, and grow together. Our people are truly extraordinary and we know that, without each other, nothing else matters.
Because we care about our students.
At DSST, we care about making each moment of each day matter for every one of our students. From a motivational morning meeting, to engaging lessons, to infectious joy throughout and after the school day, we measure our work in building moments that matter for our kids and all kids. Check out a day in the life at our schools: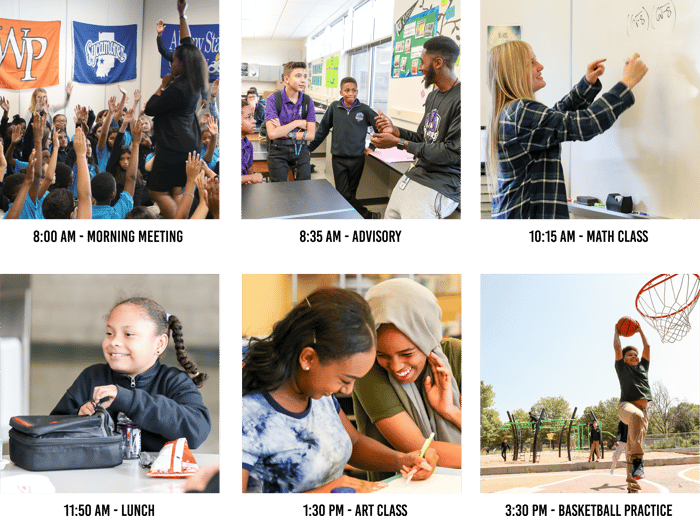 Because we care about you.
We know that committing to this work and this mission means working for something bigger than yourself. That's why, at DSST, we are committed to providing our staff with advantages that empower each of our employees to make the choices that best meet their individualized needs and lead fulfilling lives. You matter, and it is our goal to support your personal and professional well-being. Here are the advantages of working at DSST:

Medical, dental, vision, and additional voluntary coverages
Building strong authentic relationships between staff, students, and community
Recognizing staff through performance-based salary increases
Leading through our values and believing in the human condition
Providing robust, intentional, and data driven development
Annual gifts into your personal 401(k) account or PERA, dependent on location
Each day at DSST is not just an opportunity to prepare students for college, but a chance to reimagine public education for all students. Choosing DSST means choosing to be surrounded by teammates who live out our values and mission each day--working hard and working together.